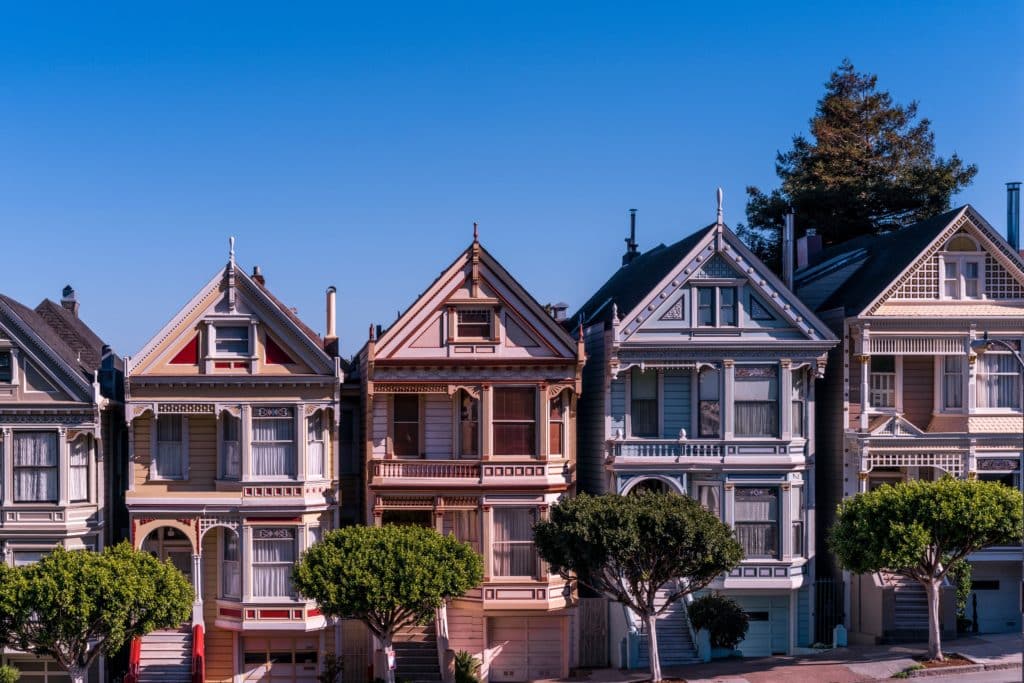 Digital marketing is more than just a buzz word in the advertising industry. As the digital landscape continues to change, more people are getting accustomed to evolving technologies. If you don't know how to keep up with the latest online trends, then your real estate business is bound to fail, even if you have a good website.
As the real estate industry becomes more saturated with agents, it also becomes easier for you and your real estate website to be overlooked by potential customers. The best way to avoid losing customers is by going digital and creating a strong online presence.
Why Do You Need a Digital Marketing Strategy?
Just like any type of business, your website needs to have a clear and concise marketing plan. According to a research made by the NAR (National Association of Realtors), a whopping 54% of real estate professionals spend less than 5 hours each month on their website. For you to be able to make the most out of your website, you need to put in more time and effort. Otherwise, you'll end up having to pay for a website that doesn't do much for you. Here are 3 reasons why you need to put your effort into digital marketing.
It targets audience.
When you do traditional outbound marketing strategies, you don't have complete control over the people who will be seeing your ads. However, when you do digital marketing, you are able to segment your audiences effectively down to the very specific demographic. Are you looking to increase your online presence in a local area? Are you looking to target people looking for apartments? Are you looking to target a specific segment like millennials? You can do all of these with digital marketing. There are a hundred of digital tools that you can use to get these data and all other necessary reports.
It's faster.
Digital marketing is faster in all areas and gives immediate coverage. It can be easily set up, and you can see immediate results. There is practically no barrier.
It gives you reliable data.
When you launch a digital marketing campaign, you are able to see real-time reports that are relevant to your needs. When you see the data, you are able to make changes and make the most out of your campaigns. You'll immediately see which campaigns are performing better. All of these can be measured and seen with precision in real-time.
What Are the Types of Digital Marketing Effective for Your Real Estate Website?
There are many different types of digital marketing strategies that could be effective for your real estate website. Let's check them out below.
Social Media Marketing
One of the smartest ways to use social media platforms is to use them to advertise and promote products and services. In this case, you'll use social media to promote your website and engage with your followers. You will use social media platforms to increase your brand awareness and create a community of followers. The best platforms to use for this strategy is Facebook and Instagram.You can use Facebook to share important information about your listings and your services. You can also use it to divert your followers to your website where they can see more of your content. Instagram could be used to promote your listings by showing off beautiful pictures of your real estate properties.
Search Engine Optimization (SEO)
Search engine optimization is a marketing strategy that focuses on optimizing a website so that it comes up as a valuable search result in websites like Google. This strategy works well when you use the right mix of keywords that your customers are looking for. Your aim here should be to rank your website on the topmost results page of any search engine results page or SERP. The higher your rank in SERP, the more chances you have of getting traffic on your website.
Content Marketing
This type of marketing focuses on providing high-quality consumable content such as blogs, videos, and eBooks. This strategy works well when you combine SEO and social media marketing together. You need to make sure that your content follows traditional SEO so that it can attract organic audiences. After creating your content, make sure you share this on your social media accounts so that more people can see it. This is especially effective if you want to promote yourself as a real estate expert in a local area.
Email Marketing
This strategy focuses on sending out regular updates to your existing audience. To do this effectively, you have to ask your website visitors to subscribe to your email marketing list. Once you have a growing list of emails, you can then leverage this to send weekly or monthly updates. This list will come handy when you are offering a bargain deal for one of your listings.
Influencer Marketing
This is a fairly new digital marketing strategy but, it's proven to be very effective when you're trying to increase website traffic. To make this work, you need to partner with someone who already has an enormous online following to promote sales and traffic. You'll usually find these people on Instagram. An Instagram influencer will post a couple of content along with your product as a support for your business. Doing this will drive more people to your website. Always make sure that you make a thorough research about the influencers you choose to be able to make sure that they're really offering a value for your business.
How You Can Optimize Your Real Estate Website for Better Conversion
An average person spends more than 5 hours a day on the internet. It goes without saying that this number will continue to increase over the years. The internet trumps over any other advertising media available because of its wide reach. If you want your website to really succeed, you need to optimize it. The optimization of your website will lead to more conversion and credible leads. Below are some ways to optimize your website.
Invest in a visually clean website.
It goes without saying that you need to ensure to have a pleasing website. A website with gloomy and dark color schemes will push away clients. Invest in a clean and visually appealing website that showcases your brand. Create easy-to-use navigation pages, avoid using fancy fonts, and remove distracting sections.
Offer great photos.
It's only natural to include photos on your website. However, what's important is how good these photos are. Did you know that 83% of online home buyers are swayed by the photos they see online? Make an effort to curate your photos and spend time in post-processing. This will make your website visitors know that you are serious about selling. No matter how great the house is, if you don't know how to capture it in photos, you'll have a hard time converting.
Focus on ease of use.
Make sure that your website visitors can get the information they need in an effortless way. Include a search bar so that people can sift through your listings easily. If a website visitor finds it difficult to look through your listings, you'll have problems with online conversions.
Provide added value.
More than your listings, provide additional value such as adding tour videos of the houses you're selling or publishing content to show that you are an expert. You can offer consultation services for people who are planning to sell their house. When you provide value, your website visitors will see that you're not just in it for the money.
Rank in search engines.
There's no use of creating a wonderful website if people can't locate it. Make sure you use the right keywords to rank in search engines. If you're having troubles ranking, you can get professional help to really optimize your website for search engines. As what was mentioned earlier, the higher you rank in search engine results page, the better your conversion will be.
Conclusion
In this age where most home buyers can be found on the Internet, it only makes sense for you, as real estate professional, to invest in digital marketing. Hundreds of businesses have already experienced phenomenal success with digital marketing. It's never too late for you to experience the same success. In no time, you'll see leads coming your way like you've never seen before.